FAQ
Payment Details?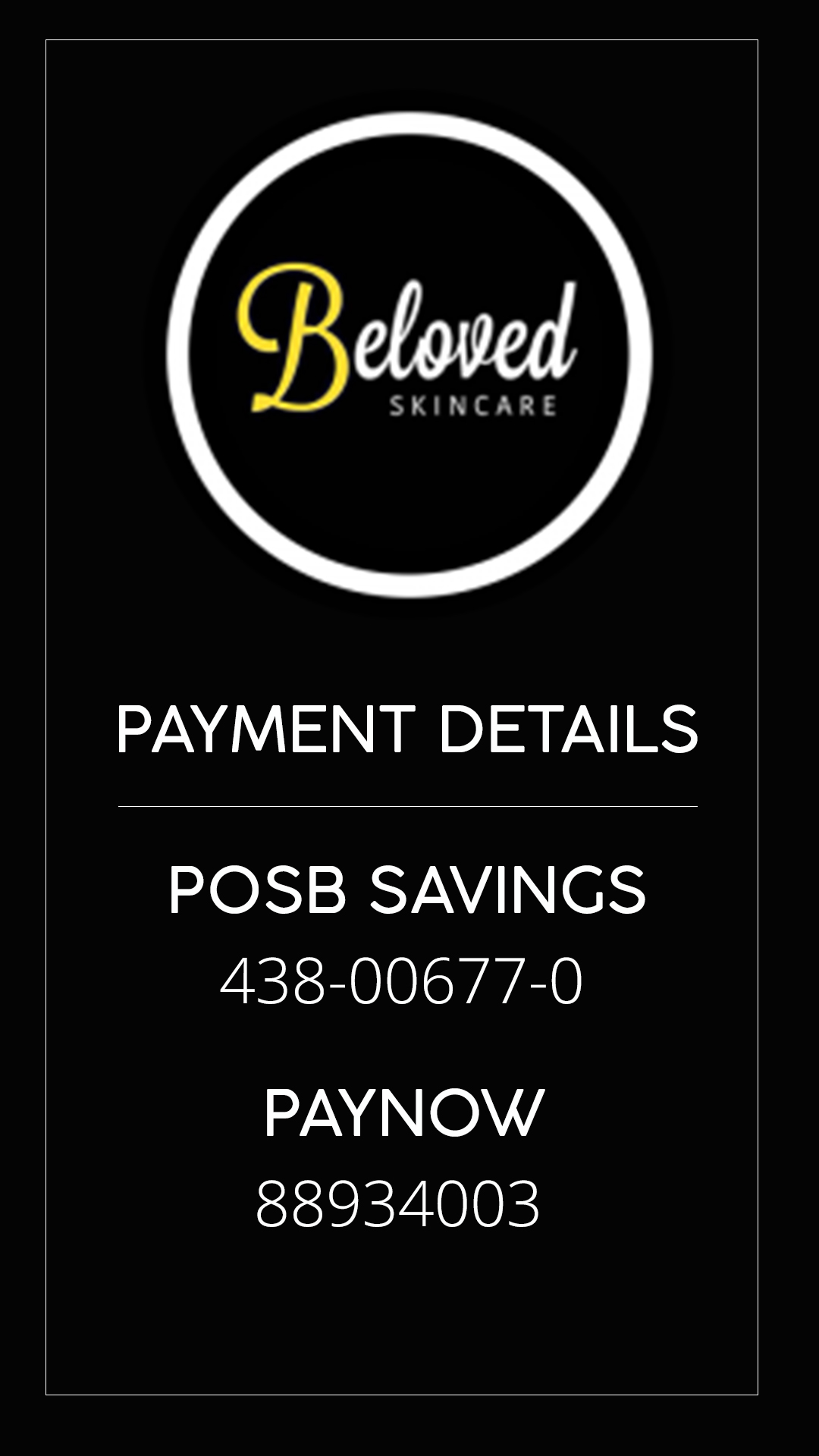 Question:I used a product that I purchased and it resulted in an allergic reaction. Can I return the product and receive a refund?
Answer: We deeply regret that you had an allergic reaction from using one ofthe products purchased from us. Different individuals may be different results using the same product. One of the factors impacting this is the skin condition. Beloved Skincare is not liable for your skin condition after using the products and therefore, a return or refund will NOT be accepted.
Question:What if I am having problems placing an order online?
Answer:We are happy to help place your order. Simply contact us via instagram @belovedskincare.sg
Question: I have already used the product. I now discover that it is not what I wanted. Can I return it?
Answer: We do not accept returns once the product has been opened and removed from its original packaging.
Question: The product's manufacturing / expiry date is older than expected. Can I exchange it?
Answer: All cosmetic products have a shelf life of 1 year from the manufacturing date or 3 months after opening, and are not considered unusable till past the expiry date.
We do not accept exchanges for such cases.
Question: The product that I received is damaged. Can I exchange it?
Answer: You can exchange the product if the product is already damaged when delivered to you. We will bear the delivery cost and replace it with a new product. In the event that the damaged item is no longer available, we will advise you to replace with another product.
Question: I have removed the products from the original packaging but I've never used it. Can I return it?
Answer:We will only accept an exchange request if the products are still in their original packaging.
Question: Do you offer gift boxes?
Answer:Yes, you can request for gift packaging at the checkout page with additional charges.